Panda Master Fish Game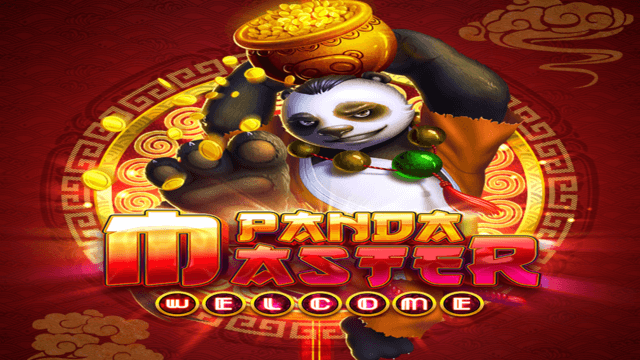 Play free demo
The gambling market has plenty of game apps, but only some of them stand out. Panda Master offers a set of fun but simple games. Enjoy great graphics and make some money in over thirty different games, which include slots, poker, blackjack, and fish games, which are the basis of the app.
Top Casinos to Play Panda Master Online for Real Money
Rank
Logo
Name
Bonus
Play
Uptown Aces Casino

Up to

$4000

400%

Play
Fortune Coins Social Casino

Up to

360000 Gold Coins

+ 1000 Free Fortune Coins

Play
Sloto'Cash Casino

Up to

$4000

400%

Play
User Interface
The user interface is as convenient and clear as possible. There's literally nothing complicated – you can select games with a swipe to the right or left. If we're talking about the site, the games are selected from a drop-down list. Just click on the game and play, easy!
Games Available
As previously mentioned, more than thirty games are currently available. You can quickly get to the title you want by swiping across the screen within the app. Here's the list of top games on Panda Master:
Fortune Gods;
Lady of Diamond;
Panda Warrior;
Panda vs. Alien;
Crab King;
Ocean Monsters 3;
Airstrike 3;
Mermaid Warrior 3;
Crab King 3;
Wild 777;
Keno;
West Journey;
Patrick Treasure;
House of Blackjack 21;
Mystery Joker, and others.
Apart from that, there's also the Panda Master free play option if you want to familiarize yourself with games before playing.
Fish Shooting Games
The concept of fish shooting games was invented a long time ago in Hong Kong. Originally it was a slot machine that could be played by up to four people. Each person had their own gun and used bullets to shoot the fish on the screen and win rewards. But the Panda Master VIP app improved it:
First of all, it's an innovation in the Western market. Surprisingly, most players in Europe and the US didn't know about this trend.
Secondly, the developers of Panda Master created a special application for iOS and Android for better engagement.
The game feature several ways to earn money. Even though the battlefield may seem too busy, and the gameplay can be complicated at first, you'll get used to it soon. This is one of the hottest trends in gambling at the moment, which combines great graphics and interesting gameplay. In any case, you need experience and certain skills to make as much money as possible in fish games. You can also take part in different Panda Master sweepstakes and win some extra cash.
How to Create an Account at Panda Master
At the moment, you can only register an account using the website, not the app. After the introduction of a user-friendly KYC system within the app, this issue will be solved and registration will be available there as well.
Follow these simple steps to register an account on the Panda Master online fish game platform:
Visit the game's official website.
Find the "Account" button and click it.
Complete the customer verification process. This is a standard procedure for most legal casino game apps. Provide your full name, email, phone number, full address, including the postal code, and date of birth.
Among other things, you need to provide a picture of your ID and signature.
Note that your data is never shared with any third party. In addition, it's stored on secure servers only machines have access to. Manual data verification is quite rare, but even if it takes place, our employees cannot keep a photo of your documents.
After successful registration and verification of your identity, you can use your Panda Master casino login to start playing.
Download the App
Enjoy comfortable gaming in the Panda Master app. The developers of the application specifically paid a lot of attention to optimizing it for smartphones running on Android and iOS. While developing products for Apple products is rather simple, then everything is a little more complicated with Android apps. The technical capabilities of one or another Android device are dramatically different from each other. In this case, the performance and usability of the application are tested immediately on the spot.
Find out how to get the Panda Master application on your mobile device below.
Android
Let's break down the installation instructions for your Android phone. You need to download and install the APK file from the official website, as this application isn't available on Play Market. Therefore, you should take some points into account:
The application must only be downloaded from the official website. There are many third-party websites that offer these kinds of apps. Don't trust them because they may contain malware. If something happens to your phone or account and you have a non-original app, tech support won't be able to do anything with your lost data. The support team can check the application for originality by its hash. If the hash of the original app is the same as the one installed on the phone, then the app is correct. If not, then there was some kind of modification from the outside.
If you saw a similar app on Play Market, it's most likely an unofficial copy.
How to install this application:
Go to https://pandamaster.vip:8888/index.html via a mobile browser.
Scan the QR code.
Download the Panda Master APK for Android.
Install the application and run it.
If Android reports that the application can't be installed because it was downloaded from unknown sources, you can easily fix that: go to your phone settings, tap the "Security" tab, then "Install Unknown Apps," and turn the feature on. This feature exists not so much for security reasons, but to protect Google itself from the competition.
Install the application. You can agree to the app's condition to manage your incoming calls, or you can refuse to do so. This is to ensure that incoming calls do not interrupt the game at the most inconvenient moment.
Now that the app is installed, it will appear on your home screen. You can launch it and sign in with the previously created account.
iOS
This app is also not available in the App Store because of Apple's policies. But this will not stop you from playing on your iPhone because you can still download the Panda Master fish game from the site.
Here are the steps for successful installation:
Use a mobile browser to go to the official website to download the application.
Tap anywhere to begin the installation process.
When the Panda Master 777 download page appears, click on the button.
A window will appear that says "The site is trying to install a configuration profile." Tap "Allow."
There will be several of these windows, tap "Allow."
Eventually, you'll have VPN and Device Management open. Tap on Panda Profile.
Tap "Install" and enter your phone password.
Tap "Install" again at the bottom.
Tap "Verify Installation" Now tap "Open" in the popup window.
When you return to the home page, you'll see the Panda Master application. Tap on it to start the game.
By following these instructions you can safely install the application and play more conveniently than in a web browser.
How to Log in
Once you've downloaded the app from PandaMaster VIP 8888 and registered, logging in isn't a problem. Just enter your password and login in the application's or website's window. All login forms are identical on Windows as well as Android and iOS. If you suddenly forgot your password, you can use the password recovery form. Use your passport data and email to do this quickly and your account will be safe and sound.
Start Playing Panda Master Now!
| | |
| --- | --- |
| ? Name | Panda Master |
| ? Number of Slots | 16 |
| ? Number of Fish Tables | 10 |
| ▶️ Mode | for Free (Demo), for Real Money |
| ? In Game Jackpots | Yes |
| ? Country | United States of America |
| ? Language | English |
| ? Currency | US Dollar |
| ? Play At  Home | Yes |
| ? Mobile | Android, iOS |
Nowadays, online casinos are at their height as never before, but only some of them are more authentic than others. Such can be said, for example, about Panda Master. The app offers safe and engaging gameplay backed by random number generators that guarantee a fair experience. Anyone who attempts to intrude on the game with any kind of hacks or tricks will be instantly identified and blocked. After winning you can always withdraw the money to your eWallet. Panda Master is legit to play in most countries.
Panda Master FAQ
How to Download Panda Master?
It is not necessary to download it. All that is necessary is to locate a casino that offers this game. This classic arcade is available at the majority of casinos, which is beneficial to you.
How to Win on Panda Master Fish Game?
You must follow particular procedures as well as your financial plan. Stick to your guns even if things aren't going well. Then, no matter how fortunate you are, you will always be in debt.
How to Add Money to Panda Master?
You must make a deposit in your preferred casino. If you pick the correct option after filling up your balance using the available alternatives, you will be allowed to run this slot within the casino and begin playing for real money.
How to Play Panda Master?
Actually, there are many online strategies for playing this game. You're free to try it out. First, make an effort to evaluate your spending plan to ensure that you have enough money to cover any unforeseen expenses.
How to Cash Out on Panda Master?
You may withdraw money from casinos in a number of different methods. The majority of casino players today prefer using bitcoin as a withdrawal method, which some casinos now accept.