Ocean King 2 Fish Table Game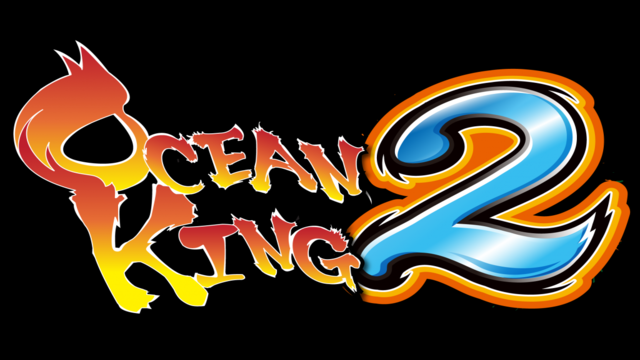 Play free demo
If you are a fan of underwater-themed games and are looking for a great fishing game, Ocean King 2 should be on your list. This arcade game is one of the most fascinating available and is a sequel to the popular Ocean Kings original game. If you want to use your skills and fast reaction times to compete with others for top scores, be sure to check out the great Ocean King 2 games available.
With this exciting game, you will continue to use your guns and weapons to kill fish and collect them for points. You will enjoy three different settings on your gun with this game, and you can choose from normal, accelerated, and aiming! With some new fish species and more difficulty levels, this game will provide hours of fun and enjoyment.
The Ocean King Fish 2 arcade game can be played as a single or multiplayer game. No matter how you choose to play, the goal is the same. You want to get as many points as possible. Requiring skills and strategy, this game is a great way to pass the time or enjoy competition with friends and fellow gamers.
Top Casinos to Play Ocean King 2 Online for Real Money
Rank
Logo
Name
Bonus
Play
Uptown Aces Casino

Up to

$4000

400%

Play
Fortune Coins Social Casino

Up to

360000 Gold Coins

+ 1000 Free Fortune Coins

Play
Sloto'Cash Casino

Up to

$4000

400%

Play
Ocean King 2 Game Features
When you engage in Ocean King 2 online gambling, you will find some great features added to help boost your score. Like the original game, you will have access to the Bomb Crab, Chain Thunder, and Vortex. Each feature provides added chances to kill more fish and get a higher score.
As you discover the various games in the Ocean King 2 series, you will find that more features have been added. With some great mini-games that are triggered randomly, you now have more chances to win! The added features enhance the game from its original version, and you will find new characters and special features that can yield impressive points.
Ocean King 2 Series
With the popularity of this game, you will find some great titles in the second series. Each offers an exciting way to engage in this water-themed fish game, and you will be able to play with friends or alone. Check out the great games featured and see why many players enjoy a gaming experience with Ocean King 2 fish table titles.
Golden Legend – Golden Legend is the second English version of the game, and it offers enhanced mini-games. This title supports up to 6 players and provides an amazing 3D experience that brings the underwater world to life. The added mini-games include Super Bomb Crab, Laser Crab, Drill Crab, Lightning Chain, Vortex Fish, Fore Storm, and Golden Treasures.
Monster's Revenge – With Monster's Revenge, 8 players can enjoy the activities offered, and the game features the original fish and the same mini-features as the original game. Some new fish are also introduced, including supersized versions of the low-paying fish, including Fire Dragon, Giant Fish, and Electromagnetic Cannon Crab.
Ocean Monster – With Ocean Monster, you can play with 6 players, and you will see Jumbo fish as well as Boss characters that can provide more points. The value of the fish will depend on their size and difficulty, with the Boss characters being the most challenging to kill.
Ocean Monster Plus – Ocean Monster Plus is an English version of the game that features the chance to play with 6 players while enjoying new characters. You will find all of the usual fish with the addition of three Jumbo Fish, three dragon characters, and four different Boss fish. Added mini-features include Fast Bombs and Roulette Crab.
Thunder Dragon – With Thunder Dragon, you will see many new fish characters. The game supports up to 8 players. The Thunder Dragon will award the ultimate prize, and you will see 28 fish on the screen. This game features more difficulty levels, and you can play 22 different levels.
How to Play
To get started playing this exciting game from home, you can find trusted Ocean King 2 online casino sites where you can create an account. You can also play using your mobile device if you choose to download the available Android or iOS game. When you launch the game, you will be able to choose your weapon, and each will have different levels of power and net sizes.
The great thing with the online Ocean King 2 fish game is that you can change a weapon to accommodate your gaming strategy. When you are trying to shoot difficult fish, you may want to change your weapon to have more power and better chances at killing and scoring points.
Once a gun is chosen, you will use it to aim at fish by using a joystick control. With many species appearing, you have some great chances to shoot and rack up points. As a hint, be sure to know the values of each fish, so you are aiming for those with the best value.
Once you have a shot aimed up, fire away! The fish will always be moving, so this game will require some skill and fast response times.
Tips and Tricks
To be successful when playing Ocean King 2 by IGS, you will want to learn some tips and tricks to help you take advantage of all game features and land the highest score. You will want to take some time to master all of the game rules before you place any bet. You can find many sites featuring demo games where you can play for free and learn about the values of fish and get a feel for shooting.
One key tip is to avoid always aiming for large fish. While these are easier to hit, they are not on the screen as frequently. Small fish may have lower values, but they are easier to kill and can help you get points quickly.
When you are playing the game for cash, be aware of the bets being placed. With this game, the money wagered will have an effect on the number of points you can collect. If you bet more than the minimum of $0.50, you will have increased chances of hitting fish and earning points with 2 or 3 shots, and the values will be higher than with smaller bet amounts.
If you are new to the game, take some time to play for free. This will allow you to develop the skills needed to get the best shots and receive the highest scores.
Mobile Option
If you are a fan of mobile gaming, you will be happy to learn there is software that can be downloaded to provide mobile access to Ocean King 2. You will find you can download Ocean King 2 game apk for Android device and then choose which game in the series you would like to play. Games are also available for iOS devices.
You will also find that many casino sites will offer an instant play version of the game, allowing you to access it on your mobile device without having to install any software. This is a great option for those who like to play various games at various sites and do not want to bog down their operating system with the Ocean King 2 app.
With mobile games, you can choose between the English or China versions of the game and will also be able to play for free. If you want to win real money but do not want to risk any cash, be sure to enter Ocean King 2 sweepstakes. With these, you can use your collected points to enter contests where you can win cash rewards.
Play Ocean King 2 Fish Game Online for Real Money – Fish Catch by RTG
| | |
| --- | --- |
| ? Name | Ocean King II |
| ? Number of Slots | 7 |
| ? Number of Fish Tables | 14 |
| ▶️ Mode | for Free (Demo), for Real Money |
| ? In Game Jackpots | Yes |
| ? Country | United States of America |
| ? Language | English |
| ? Currency | US Dollar |
| ? Play At  Home | Yes |
| ? Mobile | Android, iOS |
Many players who enjoy the thrills of playing Ocean King 2 will want to engage in games that can offer some great payouts. At leading online casinos that are powered by RTG, you will find a game that is similar to an Ocean King 2 slot game. The game is titled Fish Catch, and it is played just like the arcade version of Ocean King.
This is a new generation of online slots that supports single and multiplayer options. Instead of spinning the reels as you would on a traditional slot game, you are immersed into an underwater world when you will catch and kill fish to gain points. The more points you earn, the higher your payouts!
Fish Catch was first released in 2018, and it has remained a leading choice for fans of Ocean King. You can find this game offered at online casinos near you that use RTG software. With the chance to win up to 1,000x times your bet, this innovative slot selection has captured the attention of many gamblers.
Unlike the arcade game, Fish Catch offers the ability to use 6 different guns and includes a Mermaid's Luck feature. This is a  random feature that can be triggered at any time. When this happens, you will see a roulette wheel on the screen. It will spin and award some great cash payouts depending on where the ball lands.
Ocean King 2 FAQ
How to Download Ocean King 2?
This is the second version of this game. There is almost no difference in which series is currently available. This is the second classic after the first version that you can try to play. It is usually available in every casino.
How to Win on Ocean King 2 Fish Game?
It's a video game. It might be considered a series classic. Surprisingly, it was at this time that the whole online fish gaming industry began with this game. It is not tough to win, and the gameplay is similar to the others.
How to Add Money to Ocean King 2?
Add money utilizing the regular means, including within the casino where you normally spend your time. I'm sure your casino has this game. Simply look for it in your search.
How to Play Ocean King 2?
It's simple to play. You only need to shoot the fish. In terms of final earnings, each fish differs from the others. Keep in mind that your trophy might be stolen by someone who has the final shot.
How to Cash Out on Ocean King 2?
It is actually pretty simple to withdraw your winnings. Choose a casino that does not need KYC verification, and you will be able to withdraw funds to your bank account with a simple money transfer to your card or payment method.