Monster Awaken Fish Shooting Game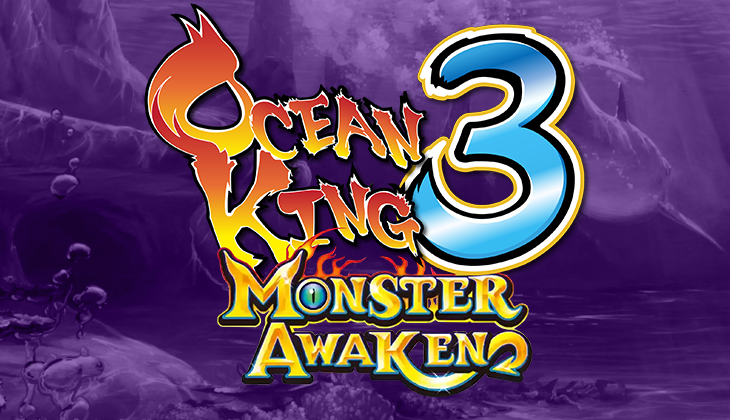 Play free demo
The Monster Awaken fish game table is a brand-new release from IGS. Available for 4, 6, 8, and 10 players, Monster Awaken features completely new monsters that differ from other Ocean King fish game series. You'll find many creatures, such as Ancient Crocodile, Darkness Monster, Flaming Dragon, Fire Dragon Turtle, and Emperor Crab, each coming with its nasty attacks.
You can play Monster Awaken online for real money and enjoy a monster hunt like never before. The sweepstake in this fish game is higher than ever, so it definitely pays to play for cash and win. If you love fish hunting games and gambling for real money, the third release in the Ocean Hunter series gives you a shot at fantastic prizes paired with simple yet fun gameplay.
Shoot the gun at the monsters and be ready for retaliation!
Top Casinos to Play Monster Awaken Online for Real Money
Rank
Logo
Name
Bonus
Play
Sloto'Cash Casino

Up to

$4000

400%

Play
Uptown Aces Casino

Up to

$4000

400%

Play
Andromeda Casino

Up to

$5000

Play
Monster Awaken Design
The Monster Awaken fish arcade machine design looks incredible. IGS has done a great job with the graphics, perfectly replicating old-school arcade game vibes with all the advantages of modern technology. The game looks and sounds great, immersing you in a fantastic audiovisual experience you will surely appreciate.
You'll love the sound effects when you shoot the gun or the clanking coins when you win. It will take you back to simple times when we were kids, and all we ever wanted was to win at arcade games with only a coin or two.
Get on Monster Fish Dive Hunt
The Monster Awaken skill fish game allows up to 10 players to participate in the game. Their goal is to use guns to catch as many fish as possible within the given timeframe. Monster Awaken introduces 28 fish species to catch, each one of them worth different point values. The more you're able to shoot, the higher your point count.
Playing the game is pretty simple. You will have to invest some money to win. The gameplay is layered with mini-games and features which give players a better shot to win more points and cash out better winnings.
The latest entry in the Ocean King 3 series has some special features tied to specific fish. For example, if you catch a Super Bomb Crab, it will detonate a chained bomb attack that may result in more fish caught in the explosion. A Laser Crab gives the player a chance to shoot everything in its path, while a Drill Crab awards a drill shot that bounces around and catches fish.
Every fish species has similar features that are there to help you win more points in the depths of the water arena. With a bit of luck, you can win the sweepstake and climb to the top of the leaderboard for bragging rights.
Monster Awaken Playing Modes
If this is your first time playing Monster Awaken, it's best to play for free first. The demo will give you a better idea of what to expect. Monster Awaken is different from any other arcade game you've ever played before. It's a perfect blend of old-school and modern gameplay that you will certainly enjoy.
The game comes with different modes that are randomly accessible via the main game. You can try Fast Bombs, Fire Storm, or Lightning Chain for a bigger challenge. The game will walk you through the process for a short time, then let you shoot yourself and discover features as you go.
Just like any arcade game, the Monster Awaken fish shooting game is relatively easy to play, so you shouldn't have too much trouble with it.
Win-Win Tips and Hints in Monster Awaken
To win big in the Monster Awaken arcade game, you should hunt for the fish with higher values. You'll need different weapons to catch them so you can win more points. Crabs come in four various forms and can increase the number of fish caught. There are also bonus rounds to catch more fish and keep everyone in the hunt for a higher point count.
Conclusion
The Monster Awaken fish table game is a truly unique and often-explosive ride by IGS. Available via a mobile app, Monster Awaken is available on PC and hardware devices too. The fish hunting game boasts fantastic graphics and great sound effects paired with innovative and varied gameplay that will surely be a fun ride for any player.