Ocean King 3 Fish Table Game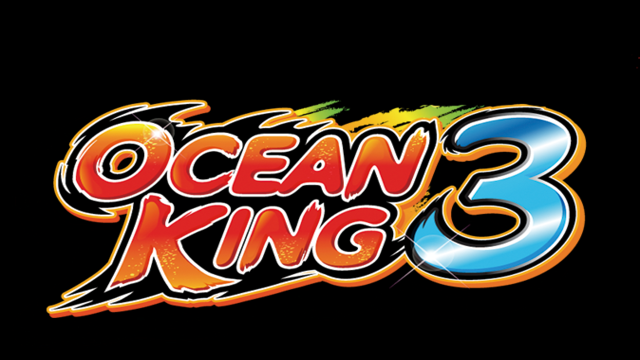 Play free demo
The Ocean King Fish 3 arcade game is the latest in fish hunting games, and it provides a modern interface and excellent underwater graphics. This gaming option can be played as a single or multi-player game and will provide hours of entertainment. You will enjoy enhanced stereo sounds and 3D graphics that will ensure a great gaming experience. The game supports multiple languages, so players from the US, China, England, and many other countries can easily enjoy the action in their native language!
Top Casinos to Play Ocean King 3 Online for Real Money
Rank
Logo
Name
Bonus
Play
Uptown Aces Casino

Up to

$4000

400%

Play
Fortune Coins Social Casino

Up to

360000 Gold Coins

+ 1000 Free Fortune Coins

Play
Sloto'Cash Casino

Up to

$4000

400%

Play
Ocean King 3 Game Features
With the games in this series, you can enjoy all of the same mini-games from the initial 2 game versions released. The company has added some new things that will make for a more enjoyable experience and increase your points. Many of the added features are power-ups that can increase point values and help you kill additional fish on the screen. Take a look at some of the power-up options you will find when playing.
Fire Dragon Turtle – This will cause the Fire Dragon Turtle to explode and attack all other fish in the water.
Darkness Monster – By catching this fish, you will summon Lantern Fish waves to attack other fish on the screen.
Ancient Crocodile – Use it to get crocodile waves that will attack and kill other fish.
Flaming Dragon – This can summon 7 dragon waves, with each wave containing 4 dragons that will attach fish.
Thunder Dragon – This power-up causes 8 waves of Thunder Dragons to appear.
Mystic Dragon – Catch this fish to get 8 waves and have more chances to kill any fish on the screen.
Almighty Octopus – Tentacles from the octopus will extend across the screen to attack all fish in the sea.
Emperor Crabs – Multiple crabs will appear and attack fish to help you achieve higher scores.
Ocean King 3 Series
With the Ocean King 3 Plus series, you will find a wide array of games that deliver the best fish hunting possible. With these games, you can play alone to beat your personal score or compete with other players for a thrilling experience. Check out the great games in this series.
Mermaid Legends – This is a fantastic game in the latest series, and it features new characters that will provide a great gaming experience for new or loyal fish hunters. The game includes 6-10 players, and there are 28 fish that will appear on the screen. You can achieve 30 levels of difficulty and benefit from four powered-up crab icons and boss fish.
Crab Avengers – Want even more action from your Ocean King 3 online gambling experience? Check out the Crab Avengers game. This game also has 30 levels of difficulty, and you'll notice that the crabs get bigger. As with all Ocean King games, your goal is to kill the fish with the best score to get a chance to become the leader and win in the allotted time. You will have to catch 30 fish, and later, minigames will be triggered at random to increase your score.
Dragon Power – Get ready to play his exciting fish game with 8 to 10 players. With improved graphics and a unique 3D water scene, you will enjoy the visual appeal of the game as well as the smooth gameplay. There are 26 levels that can be achieved and double-time with added odds.
Turtles Revenge – When playing Turtles Revenge, you will have 28 fish that can be caught, and they all offer different point values. The game features include Fire Storm, Lightning Chain, Vortex Fish, Golden Treasures, Emperor Crab, Almighty Octopus, Fire Dragon Turtle, Darkness Monster, Ancient Crocodile, and so much more.
Monster Awaken – This is the latest release in the series, and it is packed with excitement and some great way to earn points to beat other players. Featuring power-ups and mini-games, Monster Awakens is one of the most popular versions of Ocean King 3 being played today. You can check this game out in a free demo mode or place a bet for a chance to win more points and possible cash rewards!
How to Play
No matter what game you choose to enjoy in the series, you will play the game in the same manner. Get ready to enjoy a 3D experience with some new fish characters and exciting features that can boost scores and put you at the top of the leaderboard!
The game aims to use a gun to aim and shoot at fish as they appear on the screen. You can use three different gun settings, including normal, accelerated, and aim for the target. You will have a set amount of time, during which you will have to kill as many fish as possible using supplied bullets.
Once you have selected your bet amount, you will be able to choose a gun. You will then start the game and take aim at fish as they cross the screen, shooting and killing them to collect points. Make sure to watch for special fish that offer power-ups so you can increase your point values!
Tips and Tricks
When playing Ocean King 3 games, you can use some hints and strategies to improve your chances of winning. You will have to gain some skills to be successful. There are multiple fish that can be caught throughout the game, and all of these will offer different amounts of gold. To get the best points and win, you will want to get the fish that have the most gold.
With the online Ocean King 3 fish game, Crab Monsters, Raging Fore, and Raging Dragon Fish will be the boss fish, and these are what you should focus on. You can increase points by killing these fish and will have better chances of winning. As you engage in play, watch for Blackbeard. You must conquer this if you want to achieve the best possible score.
Some tips while playing the Ocean King 3 table game include shooting in the middle of a line. Take a shot as fish are moving in to kill them quicker. While the large fish can bring about high scores, don't forget about the small fish. Smaller fish are easier to kill, and you will not waste bullets.
Mobile Option
This exciting Ocean King 3 online casino game can be enjoyed with multiple players, and as many as 8 can compete for the best scores. You will find this game supported at any online site and find an Ocean King 3 app available if you prefer to enjoy gaming on a mobile device. With a fast and simple download, you can quickly access the title and play for free or for cash payouts by entering an Ocean King 3 sweepstakes.
The game's mobile version features all fish, gun selections, and mini-games as the online version of the land-based arcade game you can find near you. You can play via an Android device when you download Ocean King 3 game apk, or you can find the Ocean King 3 fish table game listed on the App Store for iPods, iPhones, and iPads.
Play Ocean King 3 Fish Game Online Alternative – Fish Catch by RTG
| | |
| --- | --- |
| ? Name | Ocean King III |
| ? Number of Slots | 9 |
| ? Number of Fish Tables | 15 |
| ▶️ Mode | for Free (Demo), for Real Money |
| ? In Game Jackpots | Yes |
| ? Country | United States of America |
| ? Language | English |
| ? Currency | US Dollar |
| ? Play At  Home | Yes |
| ? Mobile | Android, iOS |
While you will not find an Ocean King 3 slot game offered at an online casino, you will be able to play a game that is quite similar. With Fish Catch, you will enjoy the same type of fish hunting action and will be able to earn payouts from wagers that are placed. This game has been developed by RTG, a leading software provider for online casino games.
The game is a unique slot selection where no paylines are used. Instead, you will see fish appearing on the screen, and you will use your gun to shoot and kill them, just as you would with the arcade game Ocean King 3. This game was released in 2018 and has become a top choice for real money players at leading online casinos.
With Fish Catch, you will also benefit from the Mermaid's Luck feature. This is a feature that can be triggered at random and will allow you to take a spin on a roulette wheel for the chance to win instant cash payouts! You will also find you can choose from five different guns when playing and can change guns to fit your gaming strategy at any time during play.
With Fish Catch, up to 4 players can engage in play simultaneously to create a competitive environment. With 20 fish on the screen, you have the chance to kill and capture them as they swim across the screen. This great RTG game is available at top-rated licensed casinos and provides free and real money play options. You can even use bonus funds to begin playing and try to be the top-scoring fish hunter!
Ocean King 3 FAQ
How to Download Ocean King 3?
This is the final version of this game. It is more advanced and is preferred by most players who are just beginning to play. The optimized game can be downloaded using the app store or played using the existing casino.
How to Win on Ocean King 3 Fish Game?
A video gaming arcade. In its series, one may say it is a classic. Surprisingly, this game marks the beginning of the whole online fish gaming business. Gaining the upper hand is not difficult, and the gameplay is similar to that of other games.
How to Add Money to Ocean King 3?
Add money using customary techniques, even inside the casino where you often hang out. Your casino undoubtedly offers this game. Simply locate it in your search.
How to Play Ocean King 3?
It is simple to play. Just shoot the fish, that's all. The overall revenues that each fish generates are unique from those of the others. Keep in mind that someone might potentially steal your reward with the final shot.
How to Cash Out on Ocean King 3?
You may really take your winnings out pretty easily. Choose a casino that doesn't require KYC verification so that you may deposit funds into your bank account via a straightforward card or payment method transfer.