Ocean King Fish Arcade Game Online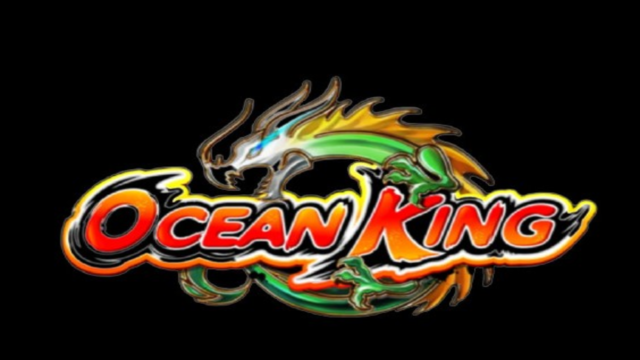 Play free demo
Enjoy the thrills of fishing? You will not want to miss out on the Ocean King game! This is one of the most exciting games that allow players to compete head-to-head and catch as many fish as possible! With exciting gameplay that requires some quick thinking, you will see why Ocean King has become a top choice for many gamers. Now, you can enjoy the action of this arcade game right from your mobile device with the Ocean King app.
First offered as the Ocean King fish arcade game, between 6 and 10 players were able to complete. With the popularity of the game, it is now available for download on Android and iOS devices, so you can enjoy a great gaming experience at any time and play against friends for some great rewards!
Top Casinos to Play Ocean King Online for Real Money
Rank
Logo
Name
Bonus
Play
Uptown Aces Casino

Up to

$4000

400%

Play
Fortune Coins Social Casino

Up to

360000 Gold Coins

+ 1000 Free Fortune Coins

Play
Sloto'Cash Casino

Up to

$4000

400%

Play
What Is the Ocean King Fish Arcade Game?
The Ocean King game is an excellent fish hunting game that can deliver hours of entertainment. You can play against friends if you access the game online and can enjoy competing for the highest score. Offering amazing 3D graphics, the game is visually appealing and offers a great water theme.
The arcade version of this game is played on a 55" screen and supports between 6 and 10 players. Unlike traditional arcade games that are upright, the Ocean King fish table is a flat surface, allowing all players to look down into the water to see the fish. This popular game attracts many gamers, especially groups that like to compete against others and show off skills. You will most likely be able to find Ocean King at an arcade near you!
Ocean King Game Features
When you play this game at a land venue or access Ocean King games online, you will find there are some great features included. Not only will you be able to play the base game and enjoy hours of fun, but you can also try some mini-features. These have been added to provide more entertainment while offering chances to boost scores.
There are three mini-features that can be triggered at random. Each will offer a way to increase your score. The Bomb Crab feature is a great way to get extra points. When you capture the bomb crab, it will explode and can affect other fish.
The Lightning Chain feature is exciting, and you will find there are 9 different fish that can be affected. This can allow you to catch up to 9 kinds of fish at one time to get some massive scores. Finally, there is the Vortex Fish, where certain fish will have a vortex feature. When this is triggered, the fish with the feature can capture any of the same fish nearby.
Versions
Ocean King has become one of the more popular arcade games in the world, and you will find an English and Chinese version being offered. Both of these arcade games are played using the same features, but the language will be different. The game from China is designed for play with 4 to 6 players, and it is known to use cheaper parts that are not as durable.
The English version of the game is much more popular and is what you will find when visiting land arcades. This version will also have more functions for the operator. It is built with high-quality parts.
The two versions are available as arcade table games. The games that are featured online or those that can be downloaded are not English or Chinese specific. These games are developers to operate on mobile devices and can be accessed in multiple languages.
How to Play
Playing the arcade or online Ocean King fish game is quite simple, and the action starts with the insertion of coins. You will then have an opportunity to select a weapon that can be used. Ocean King offers a supergun in addition to two more fish hunting weapons to select from. All of the guns that are featured will have different power levels, and you can change your weapon at any time while playing.
You will then use the controls to aim your gun at an underwater target on the screen. You will see 16 different fish that will appear, and you will need to try to catch these to receive points. The various fish that can be caught include:
Clown Fish
Snapper
Lantern Fish
Devilfish
Lionfish
Saw Sharks
Butterfly Fish
Sharks
Octopi
Fugus
Lobsters
Spearfish
Sea Turtles
Flounder
Ocean Lord Killer Whale
Humpback Whale
Bomb Crab
As you see the fish on the screen, you will line up your target and use the Shoot button. All fish will be worth different points, so the better your aiming skills, the more points you will score.
Tips and Tricks
If you are engaging in Ocean King online gambling, you will want to use your skills to make sure you have the best chances at accruing the most points. There are some tricks that can be used while playing that will help you get higher scores and beat your competition. Take a look at these tips and see how you can master this exciting game.
The most important thing is to regulate the use of coins. You will waste coins if you spend time shooting at smaller fish or shooting rapidly. It is best to shoot slowly and try to catch fish that are nearby or that will release an electric shock. You should also know that a higher bet will increase your chances of hitting targets. The more you wager, the more you can win. For example, 2 or 3 shots at $0.50 or higher will yield better cores than a lower bet.
To boost your score, try to take a shot at larger fish. These will be worth more, so watch for sharks, sea turtles, or killer whales. If you are playing online casino Ocean King for cash as a sweepstakes game, you will want to make use of these tips so you can enhance your score and have a better chance at winning a return.
One hint to remember is that it is not always best to aim for the larger fish. Smaller fish are easier to kill, which will allow you to catch more and increase your score. By waiting for the larger fish and using more shots, you deplete your ammo and coins. You also want to pay attention to the speed of the fish. Each one will move at a different pace, so you need to be ready to take aim and use your skills to earn top scores.
Mobile Option
Not only will you find this exciting game at local arcades and as an online title, but you can also play Ocean King on your mobile device. If you are using an Android smartphone or tablet, you will find the download Ocean King game apk offered. This must be installed in order for the game to work properly on your Android device. The download is free, and you will soon have access to this thrilling fishing game from the palm of your hand.
There is also an iOS version that can be found on the App Store. Again, this is a free download, and you will have to use iOS 9.0 or later on an iPad, iPhone, or iPod Touch. You can access the mobile game in English or Chinese and will have access to all game features.
Play Ocean King Fish Game Online for Real Money – Fish Catch by RTG
| | |
| --- | --- |
| ? Name | Ocean King |
| ? Number of Games | 50 |
| ? Number of Slots | 30 |
| ? Number of Fish Tables | 20 |
| ▶️ Mode | for Free (Demo), for Real Money |
| ? In Game Jackpots | Yes |
| ? Country | United States of America |
| ? Language | English |
| ? Currency | US Dollar |
| ? Play At  Home | Yes |
| ? Mobile | Android, iOS |
While Ocean King by IGS is one of the most popular arcade games available, you will not find it playable for real money payouts. There is no Ocean King slot game offered. You can only play this game for fun and as a way to compete with friends for top scores. If you want to win payouts, one alternative is playing the Ocean King sweepstakes. This allows you to play for real money since the game will be played following sweepstakes laws. You will be playing for Gold Coins that can later be redeemed for cash.
If you are a gambler and have an account at an online casino powered by RTG software, you can play a game called Fish Catch. This is a similar game to Ocean King. With this slot game, you will enjoy a sea theme. It is a unique game as there are no paylines and no reels. Instead, you will shoot at fish using a gun and collect points, just as you would if you were playing the arcade game.
With this RTG game, you can bet between $0.01 and $25 per spin and will win prizes by killing and collecting fish. Offering a maximum payout of 1,000x your bet, Fish Catch is a great option if you are looking to play for real money while enjoying the same thrills offered by the original Ocean King game. The online game offers the Mermaid's Luck bonus triggered at random, offering a wheel that will spin for a cash prize.
Ocean King FAQ
How to Download Ocean King?
Every hardened player knows that there are several versions of this game. This is the first version of this game that you can start playing and get acquainted with the whole series, which is usually available in every casino.
How to Win on Ocean King Fish Game?
It is an arcade game. You could say it is a classic in its series. Surprisingly, it's about the time the whole online fish gaming industry started with this game. It is not difficult to win and the gameplay is not different from all the others.
How to Add Money to Ocean King?
Add money using the usual methods and even inside the usual casino where you usually spend your time. I am sure your casino supports this game. Just find it in your search.
How to Play Ocean King?
It's easy to play. You just have to shoot the fish. Each fish is different from the others in the ultimate profits they bring in. Note the fact that it's possible that your prize will be stolen by someone with the last shot.
How to Cash Out on Ocean King?
It is actually quite easy to withdraw the money you win. Choose a casino that doesn't have KYC verification and you can withdraw the money to your bank account with a simple money transfer to your card or payment method.