Crab King Fish Table Game Online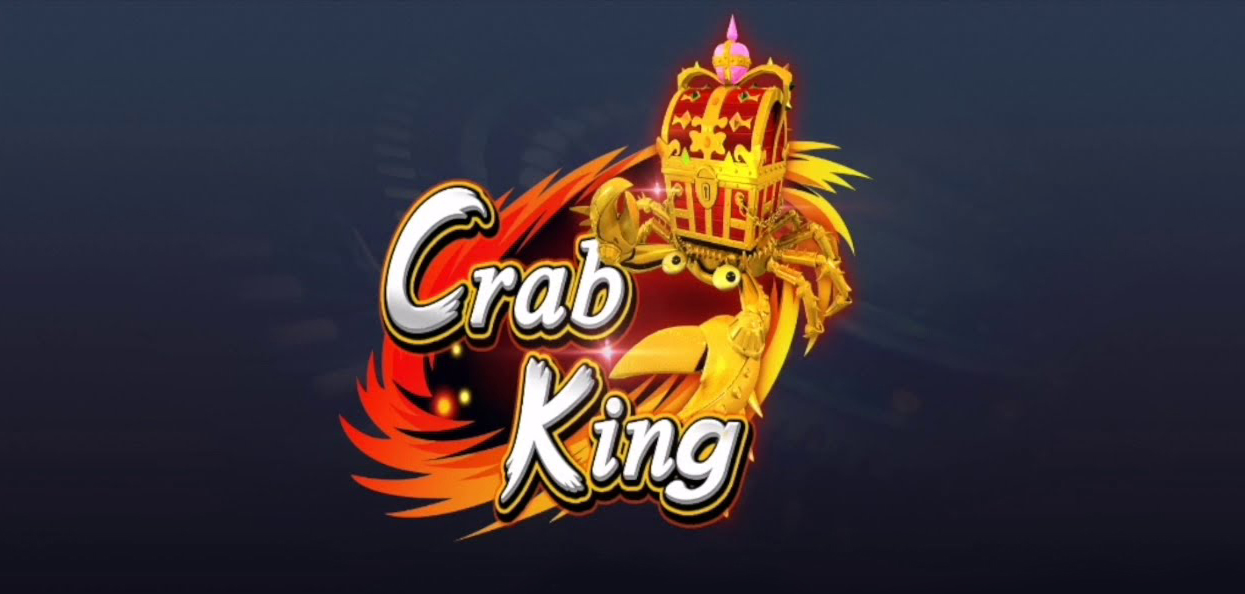 Play free demo
They say shooting fish and winning rewards, and the online gambling world hears Crab King shooting game. Indeed! The Crab King fish game table option has become this popular right after its appearance. Apart from having the potent of steering a player towards magnificent rewards, the game denotes brilliance in aesthetics. Imagine you are at the ocean bed, seizing colorful fishes swimming in the deep waters, and in turn getting amusing money amounts. To offer you more convenient gameplay, you can avail yourself irrespective of your location; the developer has made the game compatible with iOS and Android-powered mobile phones. Many fascinating facts about this title require knowledge, and this page will enlighten them all today!
Top Casinos to Play Crab King Online for Real Money
Rank
Logo
Name
Bonus
Play
Uptown Aces Casino

Up to

$4000

400%

Play
Fortune Coins Social Casino

Up to

360000 Gold Coins

+ 1000 Free Fortune Coins

Play
Sloto'Cash Casino

Up to

$4000

400%

Play
Theme and Design
Crab King fish arcade machine is a fish shooting game. Naturally, your gameplay will be set underwater amidst vibrant-looking fishes. Multiple guns are located at the screen's sides facing the center, where different fish species and crabs swim around. You will find the gaming screen more lifelike because of its three-dimensional display.
Game Features
While playing, 23 species of fishes can appear swimming across your screen to get shot while you are playing the Crab King fish shooting game, and nine other types of species boast special abilities. The game also comprises two different boss characters. Some of the species with special powers are:
Lightning Jellyfish (200 times) 
This character can endow you with jackpots worth 50 to 200 times your bet.
Super Golden Shark (100 times)
This character offers players randomly with one shot killer, seizing present fish characters with rolling points.
Laser Crab (10 times)
Laser crabs can bring a stretched array of laser guns for players, endowing them with the points they have gained by fish hunting.
Bitgun Crab (70 times)
From these characters, players get a bit drill missile for targeting all full-screen and local bombs.
Full-Screen Bomb (10 times)
Yet another unique feature, this special bomb makes all the fishes present on-screen fall under a tornado and awards players with points at the end.
Happy Pat Music Game
It's an engaging mini game in Crab King that can give random credits to the players. When you have gained five medals and shot a lightning jellyfish, this round will be activated. After staying active for 30 to 60 seconds, it will return the medals to maintain a numerical order.
How to Play the Game?
Like every other fishing game, here as well, you need to shoot fishes swimming on screen. For that, you need to aim at them using the gun and click the "Shoot" button to catch them. Every fish you catch is attached to specific odds, and the money you will wager on each shot can be anything from 10 to 1000 credits. And, you will get points for each fish you are successful in capturing. This way, your gaming rounds will sweepstake the pot among winners.
The boss characters are most lucrative to catch with 200 to 500 times odds. These rules and game setup are the same in the demo version of it, which you can play for free.
How to Win the Crab King?
| | |
| --- | --- |
| ? Name | Crab King |
| ? Number of Slots | 10 |
| ? Number of Fish Tables | 11 |
| ▶️ Mode | for Free (Demo), for Real Money |
| ? In Game Jackpots | Yes |
| ? Country | United States of America |
| ? Language | English |
| ? Currency | US Dollar |
| ? Play At  Home | Yes |
| ? Mobile | Android, iOS |
It's an undeniable fact that you will be playing for winning. However, as the Crab King skill fish game is entirely contingent on your aiming skills and well-thought decisions while playing, you may require some pre-playing tips for a more lucrative win.
Access the demo version and play for free. It's very recommended if you didn't play Crab King online for real money before. Know about all characters and their odds, along with gaming rules.
Your gameplay will make you stumble upon mini-games like Happy Pat Music and Full Screen Bomb. Make sure to use them productively and increase your winnings.
You can also increase your winning by hunting down special characters like Lightning jellyfish with 200 times odds and Super Golden Shark with 100 times odds. Keep in mind that they are the Crab King fish table game bosses.
Conclusion
If the Crab King fish shooting game can be considered from a player's perspective, this gambling game is equally lucrative, convenient, and entertaining for the players. The presence of rewarding fishes and mini-games has indeed made it very special. Simultaneously, mobile devices' compatibility, three-dimensional and vibrant visuals, and straightforwardness in gameplay are the reasons for their practicality and shimmering entertainment value. The mobile version is accessible by installing a specific app.
Moreover, it's a game worthy of your time adoration for the best fish shooting gambling titles.
Crab King FAQ
How to Download Crab King?
To play a Crab King on a smartphone, just search it by name on Google Play or AppStore, then download and install the game on your mobile device.
How to Win on Crab King Fish Game?
Follow guides from professionals who have been playing this game for years. You are lucky that it is a classic with many useful tips. In general, it all depends on your luck.
How to Add Money to Crab King?
Each individual casino has its own complicated or simple deposit system. You must follow the internal instructions in order to do it in the most profitable way for you.
How to Play Crab King?
The whole idea is to kill as many crabs and animals as possible. In addition, you can shoot coconuts, bananas, and other inanimate objects. You get huge rewards for this.
How to Cash Out on Crab King?
Every casino or app has a cash-out feature. You must follow these instructions and use the proper tool to withdraw money to your bank account. Do not forget that different websites have different times for processing transactions.