Fishing Points App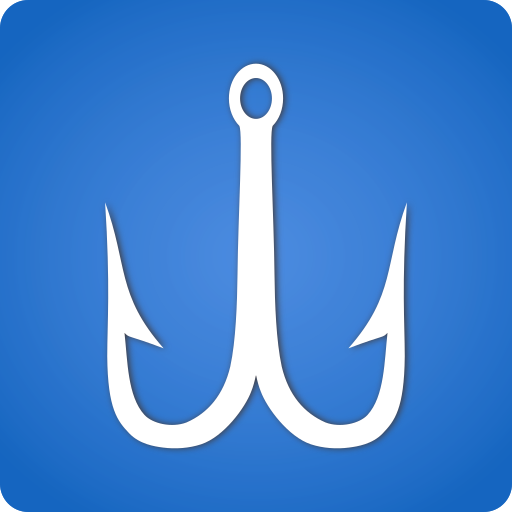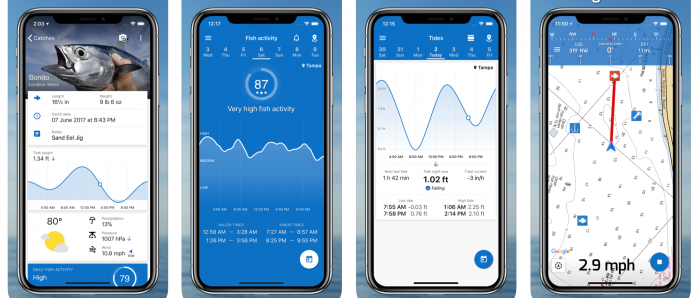 FishOn App
Check out our super awesome and mega cool mobile app. We promise you tons of fun and hours of catching fishing.
Don't miss the chance to get this awesome app!
What we got here!
This app enables you to use various GPS featured tools, such as weather, tides, moon phase…etc to provide useful planning information at your fingertips.
These popular featured tools help the Angler to plan and enjoy their fishing trip.
Fish On Lite is our free download of our Fish On premium which is coming soon, and our prior Fish On version downloaded in many countries such as the U.S., Germany, Italy, the UK, and others. To use any feature, simply tap on the "Menu" feature button; for example, weather, and follow intuitively to get the info you need.
Weather, get your GPS local, 3 day forecast, Doppler and satellite.
Tides, and Predictions.
Moon Phases, daily and monthly , Time your best fishing.
Buoy, Get Data from nearest location, Select by region or station, know conditions before heading out.
Bait Shops, where is my closest bait shop and give directions to get to it.
Marine Fuel, My closest Fueling station, or Marina and how to get there.
Licensing, don't get fined. Keep your license current and know your regulations state by state.
Towing, Engine trouble and out of Gas on the water, call for rescue and towing.
Hot Fishing spots, Find hot fishing spots, or Mark your own honey Hole.
Share your experience, Share pictures by email , upload to Facebook, Gmail, Google+, Picasa, Yahoo, AOL and more,…
Fish Scale, How much my fish weighs? Quickly use our calculator.
Tournaments. Don't get left out. Get up to date stats on tournaments and participate.
This app offers convenience and readily accessible data at your fingertips to make your fishing trip a memorable one.